Insights
The Impact of AI on the Packaging Industry
What will be the impact of AI on the packaging industry?
As discussed in our previous blog, AI is one to watch in the future of technological advances. At Springfield Solutions, we are keeping a close eye on the evolving tech and assessing how we can implement this across all areas such as design, copy and approval automation. 
We spoke to some of our team members about their thoughts on the developments of AI and how that may impact the Packaging Industry. 
Neil Percy, Brand Management Production Manager:
"Do I think AI (artificial intelligence) for the packaging industry is a good thing? Yes, I do! I am already getting my team to research and test what applications are out there and what can benefit us today. The speed it's developing and how it's growing means it will be an essential part of our industry, and this is a good thing. I see it as help and a support to get us to where we want to be faster. Because AI is constantly learning it will end up supporting us in all areas of the industry. 
As an example, I used ChatGPT to make my contribution to this blog better to read 😊 
Your statement appears to be written correctly and is easy to understand. However, here are a few minor suggestions to improve it: 
Do I think AI for the packaging industry is a good thing? Yes, I do! I have already tasked my team with researching and testing the various applications available, and identifying those that can benefit us today. We will not be able to do without it as part of our industry, and this is a good thing. I see it as a helpful support that can help us reach our goals faster." 
Lauryn Hall, SEO & Copywriting Executive:
"I think that AI can have a positive impact on the work we do. Instead of viewing it as a nerve-wracking topic – it is important to adapt to new technologies and understand them. Without doing this, businesses will remain stagnant and fail to continue innovating.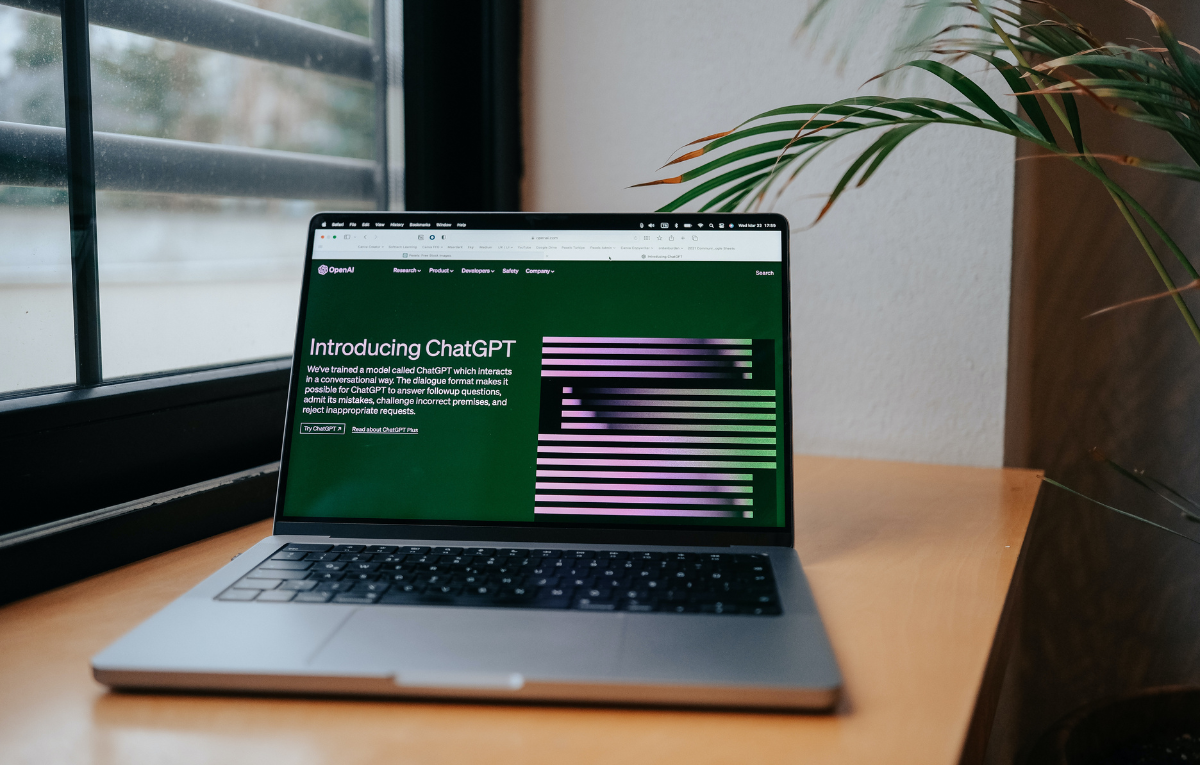 Personally, in my role in the Marketing team, AI platforms such as ChatGPT and Copy AI will assist in the production of content and make our output quicker. However, human input will always be required. AI can only do so much when it comes to tone of voice and communicating with our audience. 
I believe this will create entirely new jobs in the future for those who learn how to best prompt AI, squeezing the best possible content from this platform we may come to call a colleague.  
Overall, I am intrigued to see how the world adapts to these changes in technology, as well as the packaging industry. Let's see what the future holds!" 
Matt Dass, Joint Managing Director:
"Being a keen gamer in the mid-90s, I have been aware of the term AI – Artificial Intelligence – for nearly 30 years. However, I never gave it much attention other than being aware that we've been using it in our everyday lives for quite some time. Search engines, voice recognition such as Siri and Alexa and Netflix's recommendations all use frictionless AI to serve up the best possible content.  
I recall visiting SXSW Interactive in 2019 and, other than Cannabis, AI seemed to be the 'next big thing' in terms of emerging trends & technologies.  
Robots and self-driving cars were all on display extolling the virtues of the power of AI. But this 'invisible' tech seemed to pass me by. I guess also, subconsciously, I was concerned about the ethics and potential power of AI. We've all had advertisements served up to us after discussing these items in earshot of Siri/Alexa only minutes earlier. 
This all changed in April 2023, when we were accepted as a Beta Test partner for Adobe's Generative AI platform; 'Firefly'. James Cherry, Head of Eon – our sister company – demonstrated the platform to me one Friday afternoon – my jaw dropped.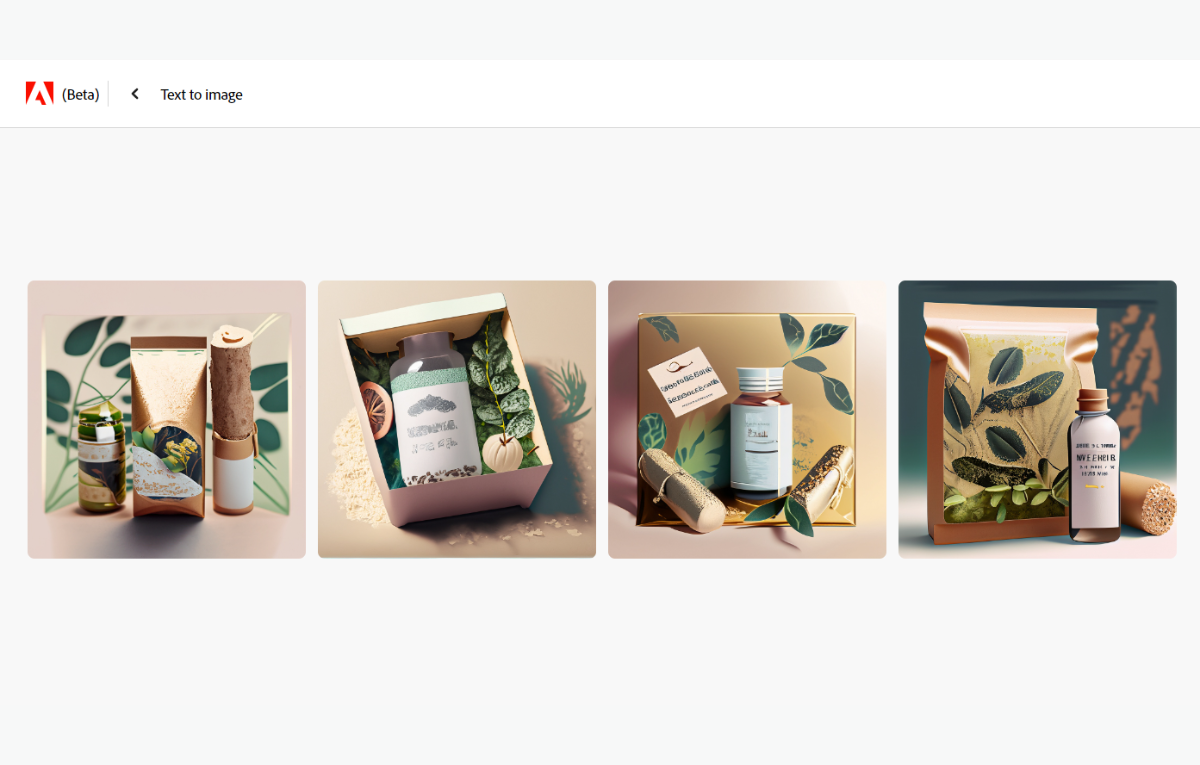 Seeing this new technology whisked me back to the first time I had sent something to print via Wi-Fi, searched for a song on LimeWire and pressed play on the iPod 1.  
I was truly blown away. The speed, accuracy and quality of the images that were being generated within seconds was mind blowing. We created a near perfect image of my 2-year-old Cockerpoo within 3 iterations of text inputs. Which took no more than 2 minutes. Finding an image on an image library would take longer – and that's if they had one!  
We have since created packaging assets, fictional cocktails, concepts and even marketing copy for our blogs utilising AI. 
The major benefits I can see in using this technology, are the speed and efficiency in which you are going to be able to get to a good starting point for any type of packaging project. Quite often, a lot of time is spent thinking about starting, procrastinating, worrying whether the first idea will be good enough, with AI, you can start that process immediately.  
Will this technology take over everyone's jobs? No. Will it make us more efficient and not afraid to make mistakes? Yes. And I believe that is the true value in this technology, and one that will change how designers think about creating packaging in the future." 
Those are some of our thoughts on the future of AI in packaging and design as we shift to a more technologically integrated, digital future. In a nutshell, Artificial Intelligence is something to keep an eye on. Regardless of your industry, integrate automation into your processes with AI.  
To learn more about our innovative digital packaging solutions and how they can benefit your brand, click here!