Case Studies
Digital Packaging for International Markets with Macphie
We provide food ingredients business, Macphie, with an agile packaging solution which allows the company to receive their labels with a fast turnaround and launch new products to national and international markets quickly.  
Who is Macphie? 
Macphie is an internationally renowned, family-owned food ingredient manufacturer which produces a wide range of products, including bread mixes and savoury sauces.   
As a partner to some of the world's leading food brands, Macphie is dedicated to turning ideas and creativity into practical solutions. 
Work with Springfield 
We have worked with Macphie since 2019 to provide agile packaging solutions for their food ingredient products, including various trade projects. 
Macphie partner with us here at Springfield on the label production for their range of o.t.t® dessert toppings. We currently print 36 label sorts for this range across differing flavours and languages as these products are also sold in the Middle Eastern market.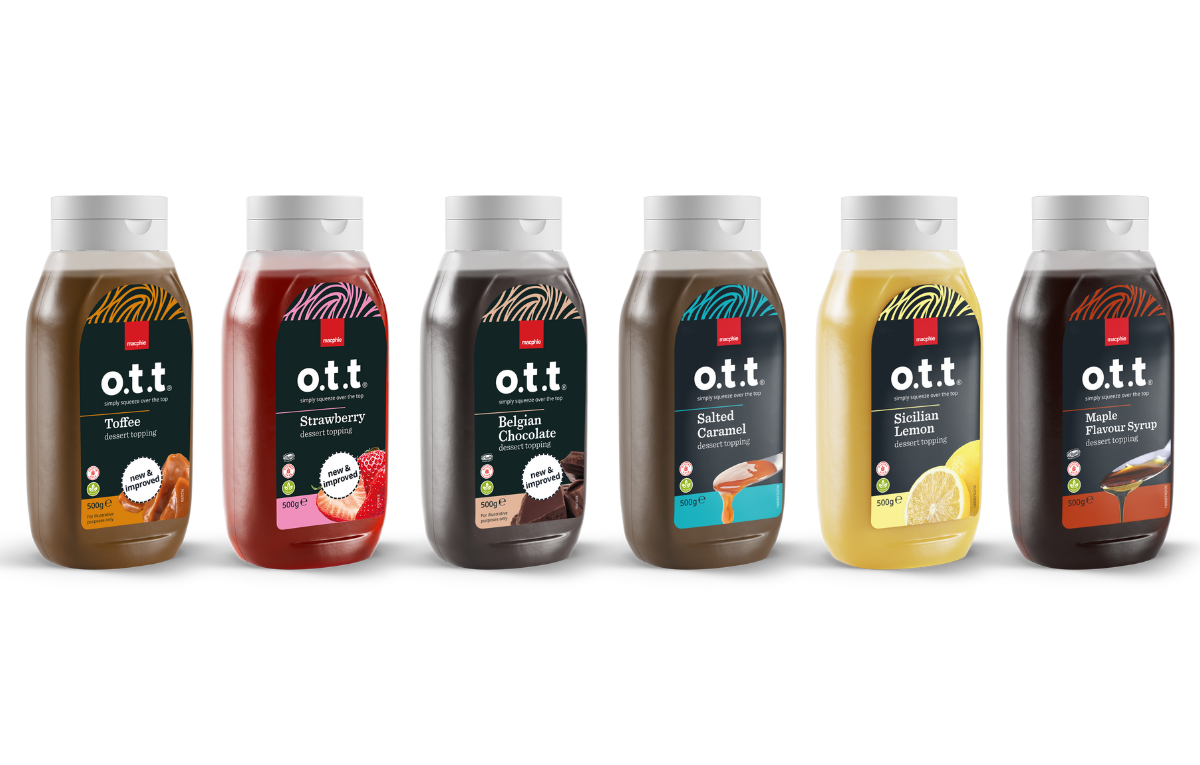 Digital label printing allows Macphie to be agile with its packaging. In addition, the flexibility of digital is apparent when ordering labels, as the business can order the label sorts and volumes that are required when required. 
This is thanks to zero MOQs and fast lead times, which enable the business to access an agile label process that delivers their labels fast and does not require over-ordering or wasted label stock. 
The flexibility of digital and fast lead times also allow Macphie to get new products to the market quickly and update their packaging as and when required. Macphie rebranded its range of o.t.t® dessert toppings in 2021, keeping its customers satisfied and intrigued with new product launches.  
Digital print also allows the business to maintain consistent high-quality of their labels and consistent colour, whether a 1,000-label order or a 50,000-label order. 
"We continue to be impressed with the service we receive and have recommended them to several other businesses!" says Gordon Linn, Head of Purchasing at Macphie. 
When the pandemic hit in 2020, Macphie partnered with a local distillery to help bottle much-needed hand sanitiser. This was an entirely new venture for the business. As people across the nation struggled to get their hands on sanitiser supplies, Macphie had to work quickly to get this project off the ground.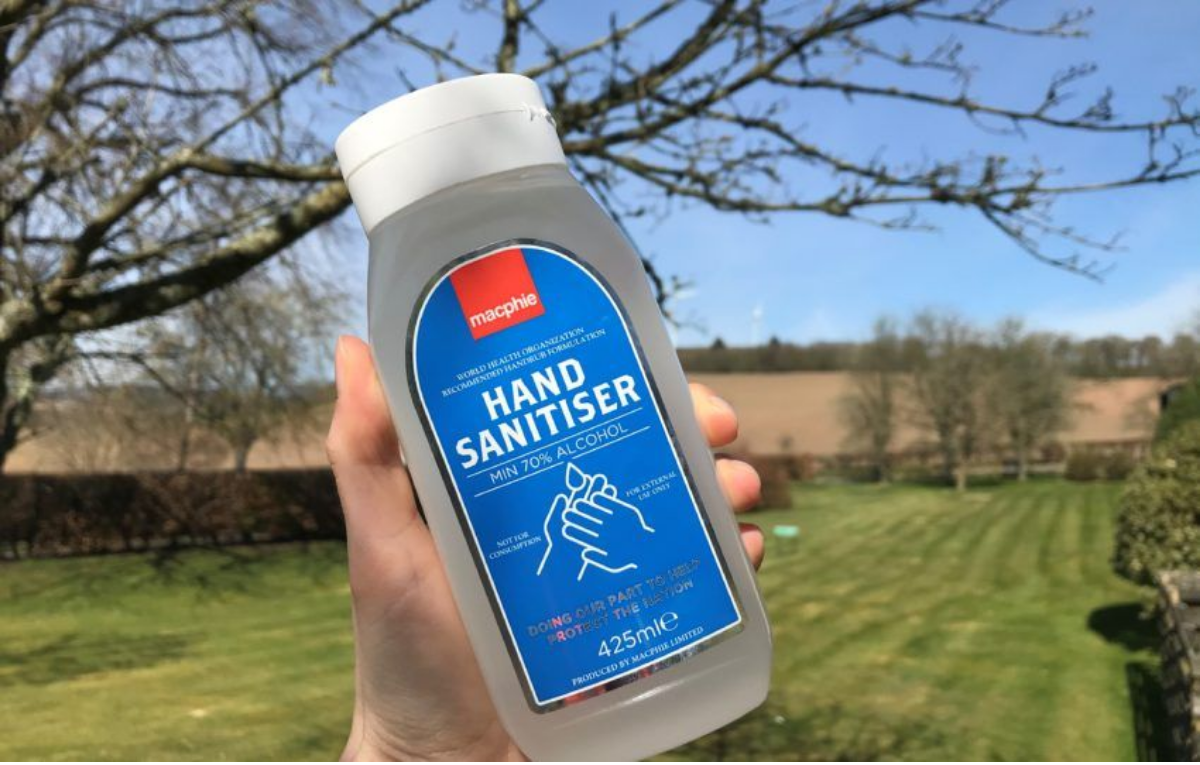 Within days they secured the product from the distillery and gathered their team to start bottling. The last piece of the puzzle was acquiring the bottles' labels, which was where we came in!  
Our digital print capabilities meant that we could offer a rapid turnaround on the required labels, and the business was delighted with the quality of the finished product. 
"Springfield's efficient delivery helped us get thousands of bottles of hand sanitiser into the supply chain and the hands of thousands of healthcare workers on the frontline." Says Gordon Linn, Head of Purchasing at Macphie. 
Click here to learn more about our fast turnaround to fulfil Macphie's sanitiser label order. 
Thankfully, the need for Macphie to bottle hand sanitiser is no more, and it is back to business as usual, doing what they do best – producing food ingredients! 
Are you looking for a more flexible, reactive packaging solution? Get in touch today to discover how digital print can provide agility and efficiency to your brand!