Insights
8 Food Packaging Trends to Boost Your Brand
Food packaging has the power to drive sales and grasp consumer attention from your competitors. Therefore, it is an extremely important tool for your brand to express values, sell your product and engage your consumer.  
Several social and economic factors have affected the food and drinks market in recent years, including the pandemic, urgent environmental issues, and the cost-of-living crisis.  
These factors have caused shifts in consumer behaviour that we will touch on in the trends discussed below, allowing your brand to prepare for upcoming changes in the market. 
So, lets get into the latest food packaging trends to boost your brand!
Interactive & Smart Packaging 
As consumers face a multitude of options when it comes to food products, many are actively looking for ways to engage with brands and products to gain a sense of difference between them and assist their purchase choices.  
Smart packaging is a way for you to connect your physical product with the digital world and extend the functionality of your packaging further than solely containing and protecting its contents. 
You can utilise QR codes and Augmented Reality to connect your packaging to your existing digital content to provide added value to your audience. The potential achievements of this are endless!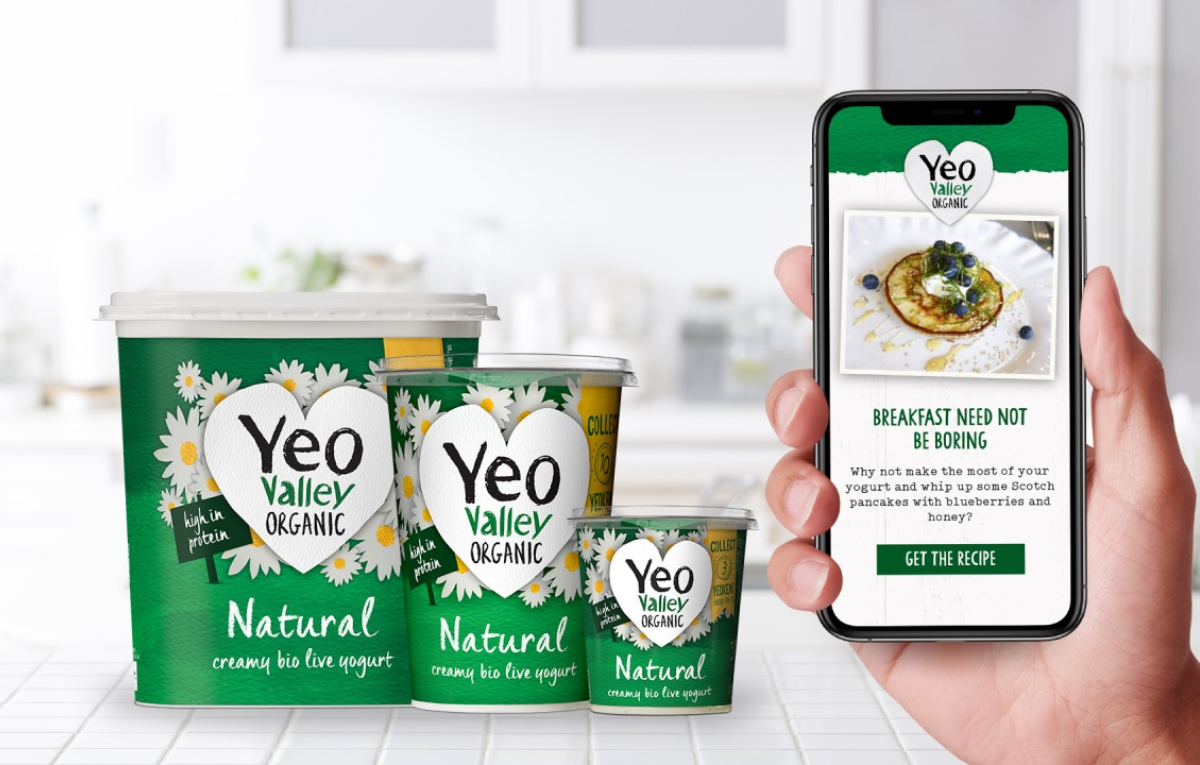 Some examples of information you can include are; recipes and paired product suggestions, nutritional information, and environmental and ethical commitments. 
Interactivity can even spill into the Metaverse! It may sound like a long way into the future, or the buzzword of the moment, but the Metaverse has immense potential in the food industry.  
We are not talking about eating digitally, but rather developing consumer engagement in a digital world to advertise your products, teach the public, and collect interesting consumer data to assist in new product development. 
This will also benefit your brand because by adapting quickly to developing technology, your brand will have an innovative and forward-thinking reputation. 
Clear Nutritional Information 
Consumers seek clarity and transparency from brands in several ways, including nutritional information. In addition, individuals want to know instantly how your food product may affect them nutritionally, without confusion.  
88% of US grocery shoppers say that clear nutritional information (e.g., calories and sugar content) is important to include in food packaging. (Mintel)  
Therefore, it is an extremely important thing to consider when creating your food packaging. Not only to meet industry regulations but also to provide valuable information for the consumer that will give them a positive opinion of your brand.  
Is there a particular nutritional benefit to your product? Highlight this in a simple, easy-to-understand way on your packaging. 
Eco-Friendly Packaging  
It will come as no surprise that eco-friendly packaging remains a rising trend within the food sector. This is because consumers are increasingly conscious of their effect on the environment, which drives their purchase choices. 
Consumers and brands are steering away from single-use plastics in favour of eco-friendly alternatives, as well as paying more attention to the recyclability of packaging. 
Regulations such as the Plastic Packaging Tax and Producer Responsibility Regulations are also deciding factors for brands to switch their packaging to be more sustainable.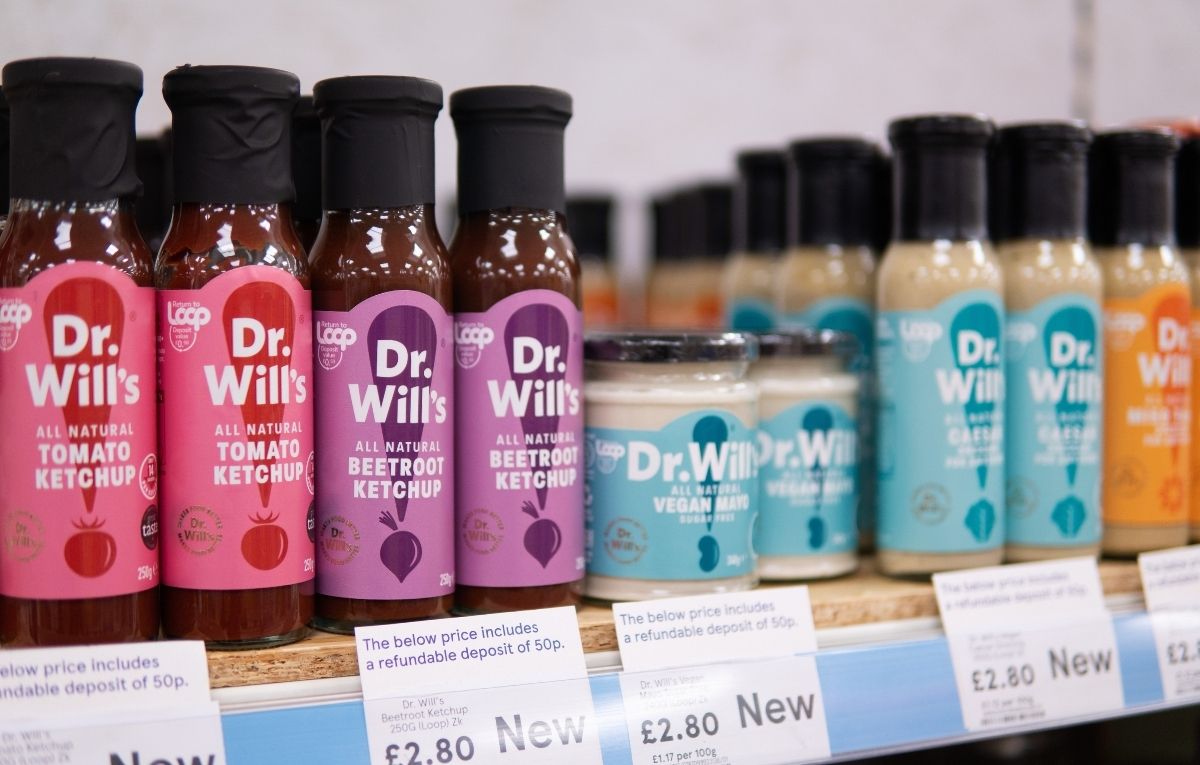 According to the Eco-Friendly Food Packaging Global Market Report, the sustainable food packaging market is expected to reach $280.10 billion in 2026 at a CAGR of 7.3%. 
The increasing interest in sustainability is coupled with a growing interest in wellbeing and an increase in popularity of vegan and health foods. These products are often packed in sustainable packaging to appeal to the eco-conscious target audience. 
To attract the conscious consumer and reduce your impact on the environment, consider more sustainable packaging methods. This may include packaging made of recycled materials, reduced packaging, and biodegradable packaging. 
To find out more about our Eco-Friendly label material options, click here.  
Luxury Packaging 
In such a competitive market, brands must find a point of difference on packaging to entice new audiences to their products. This can be done in a number of ways, including premium packaging. 
Premium packaging may involve luxury gift boxes, tactile storage tins and foiled labels.  
65% of consumers expect the packaging in which their luxury purchase arrives in to be a continuation of the luxury experience. This is compared to just 15% who considered this important ten years ago. In fact, ten years ago, almost all consumers (82%) didn't even consider packaging to be part of the shopping experience! (James Cropper) 
This further confirms how important packaging is to consumers. Consumers wish to be excited by packaging, especially when buying luxury products!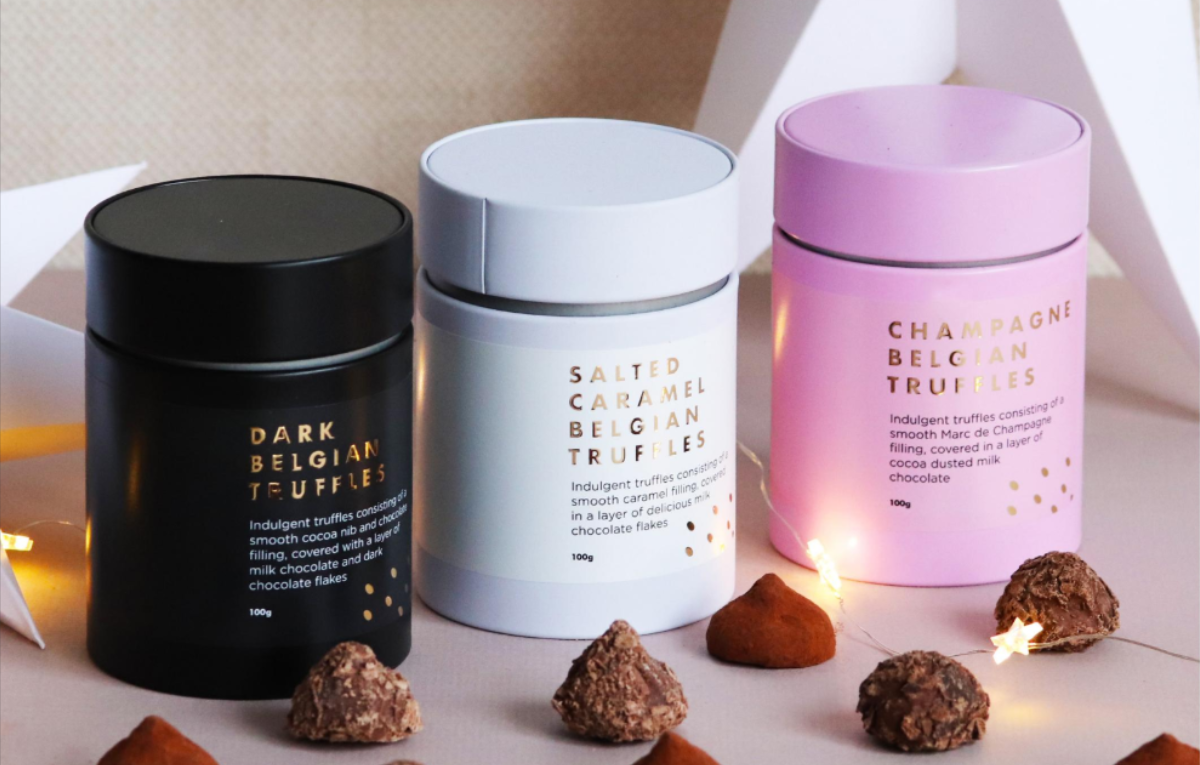 However, luxury packaging is not constrained to premium products, as there are many more accessible ways to add that touch of luxury to your packaging. Want to find out more? Check out our digital packaging embellishment service. 
Personalised Packaging 
Although the 'Share a Coke' campaign was launched in the UK in 2013/14, it is still one of the most memorable campaigns Coca-Cola have ever done. Simply by replacing their logo with some of the nation's most popular names, consumers flocked to the shelves to find their bottle. The campaign ran in 70 countries and picked up several awards for its success.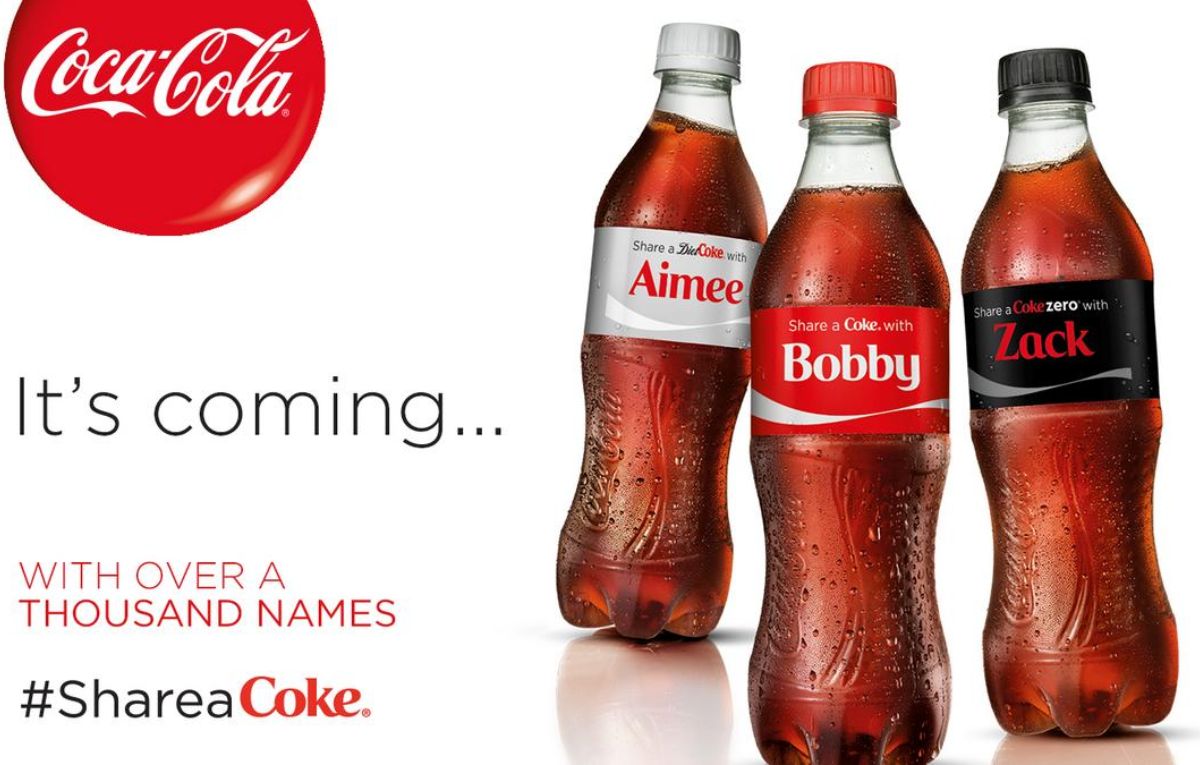 Many other brands have created similar campaigns, such as Nutella, Marmite and Cadbury. Each of these brands has provided a personalisation option available to purchase, mainly with names and photos. 
Personalised packaging may not be a new thing. However, it is still a growing food packaging trend as consumers create unique connections and experiences with products, for example, by gifting a personalised product to a friend.  
Subscription Based Products 
Another trend within the food industry that is likely to continue is subscription-based products, including meal boxes and recurring purchases of singular products. As we return to 'normal' and busier lifestyles, consumers will favour convenience.  
This will also couple with a consideration of cost saving, with subscription-based purchasing often coming with the added benefit of discounts.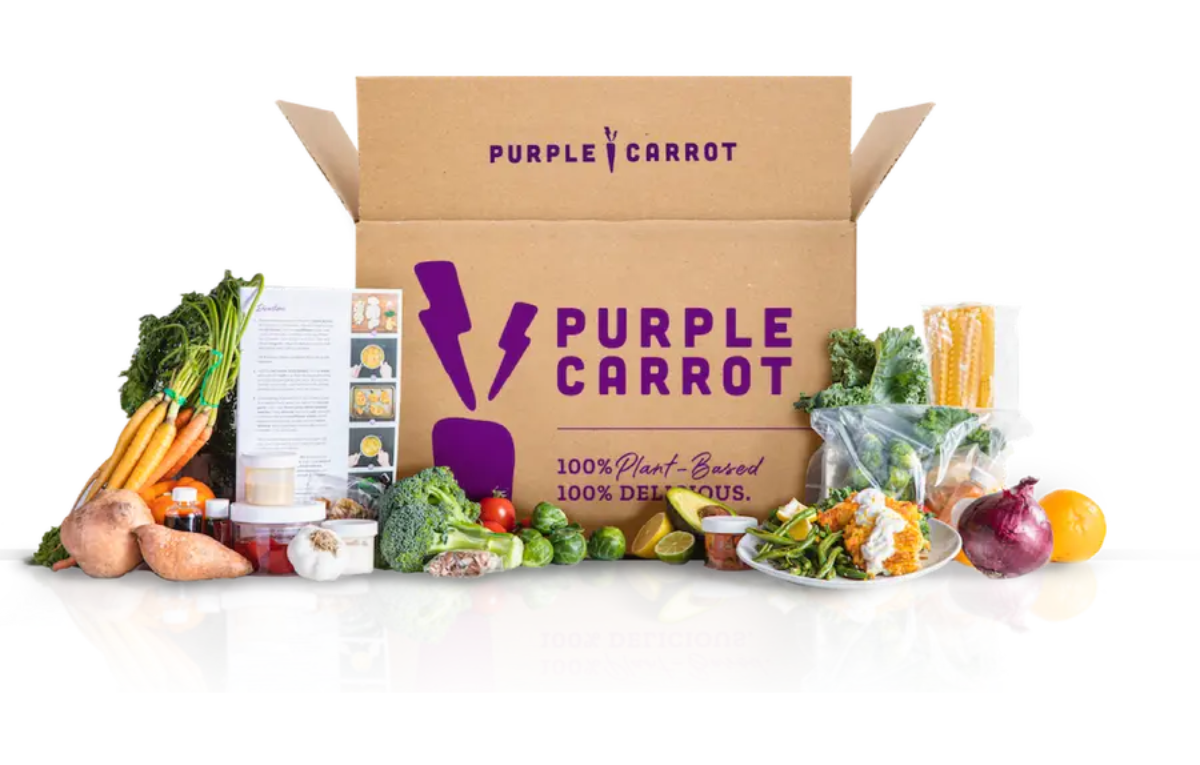 If you are selling a subscription-based product, consider the packaging unboxing experience your consumer will encounter, and make it exciting! This can also be tied in with packaging personalisation by adding a customer name to your delivery boxes to make for an exciting, customised experience!  
Bright Colours 
When considering packaging design, bright colours are proving to be a popular food packaging trend with consumers. This is because bright colourways represent happiness, which consumers are searching for consciously or subconsciously in current times.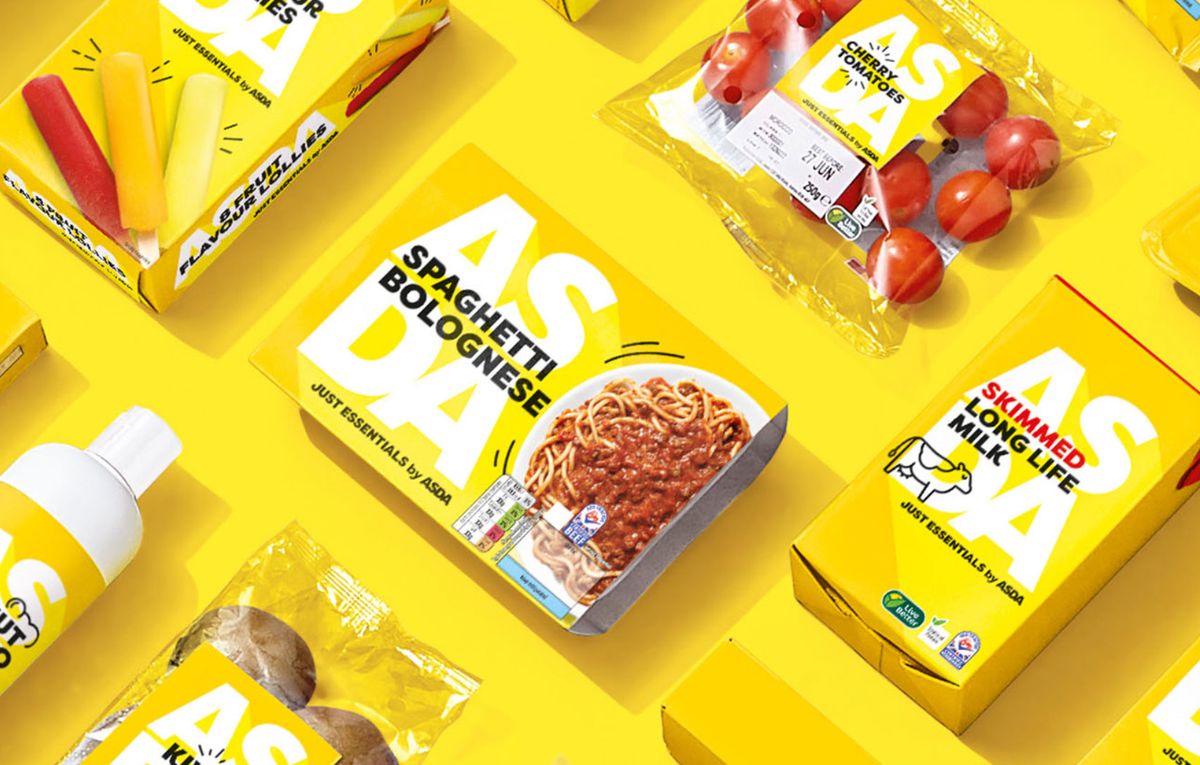 A great example is Asda's recent rebrand of their budget range, 'Just Essentials', seen above. This redesign aimed to better position Asda's 'Smart Price' and 'Farm Stores' ranges into one cohesive brand with a joyful colour scheme to stray from the negative connotations of previous branding. 
The range stands out boldly on-shelf and at home, attracting consumers with packaging as well as the cost-effectiveness of the products. 
Collaborations 
Another large trend within the food industry is collaborations. Be that with restaurants, chefs, other brands or even celebrity endorsements!  
To learn more about celebrity endorsement on packaging, click here. 
A great example of brand collaboration in the food industry is Dr. Will's collaboration with THIS. Both brands have similar values of vegan and healthy products, who came together to create a unique product that attracts consumers of either brand.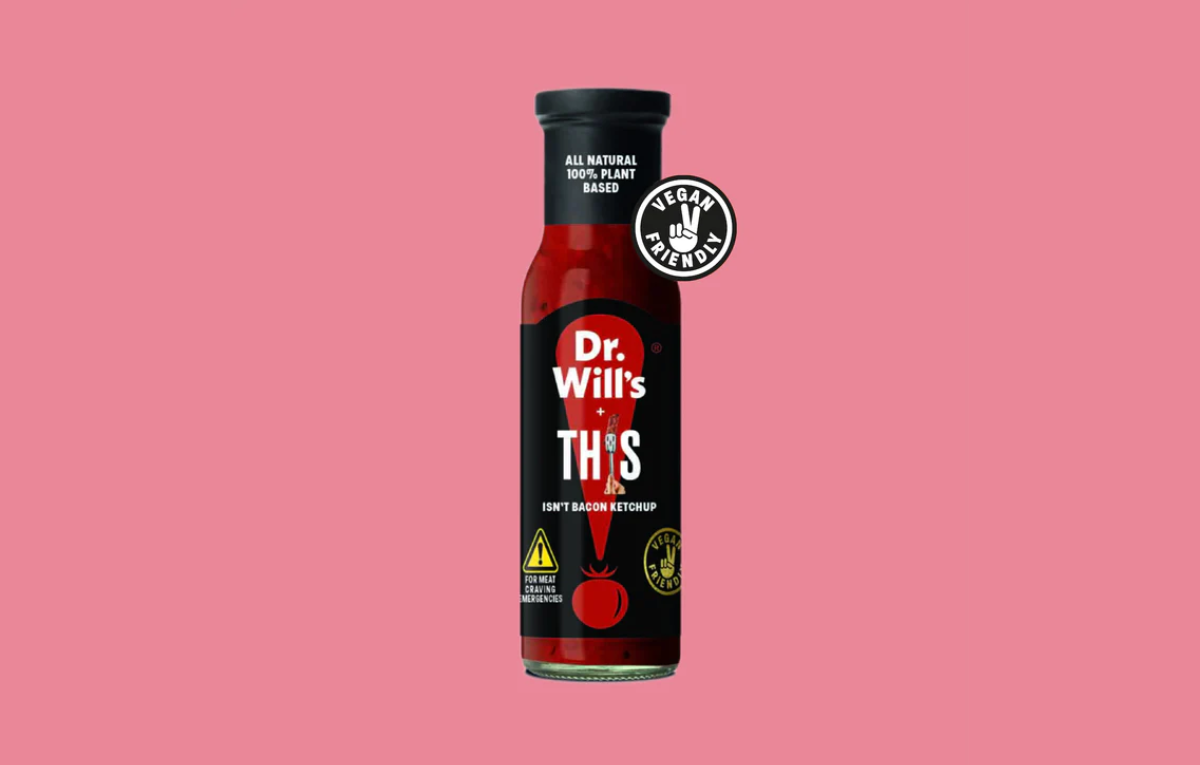 This is a great way to promote your brand to a new audience, especially by partnering with a brand or public figure with the same values as your brand!  
To conclude, there are many ways in which you can attract consumers through packaging, from virtual reality to personalisation – it is important to always consider how you are providing value to consumers with everything that your brand produces. 
Consider this year's biggest trends when creating packaging for your next project! 
Are you looking to elevate your packaging with embellishments, trial new prototypes or even streamline your packaging process? Get in touch with your requirements. We would love to help you out on your next project!