Insights
A Label fit for a King! Creating a Bespoke Label for the Coronation
With the Coronation of King Charles III coming up this weekend, 'Our Chaz' is celebrating with a bespoke label! 
You may remember the 'Our Liz' interactive label campaign created in 2020, (which you can read more about here).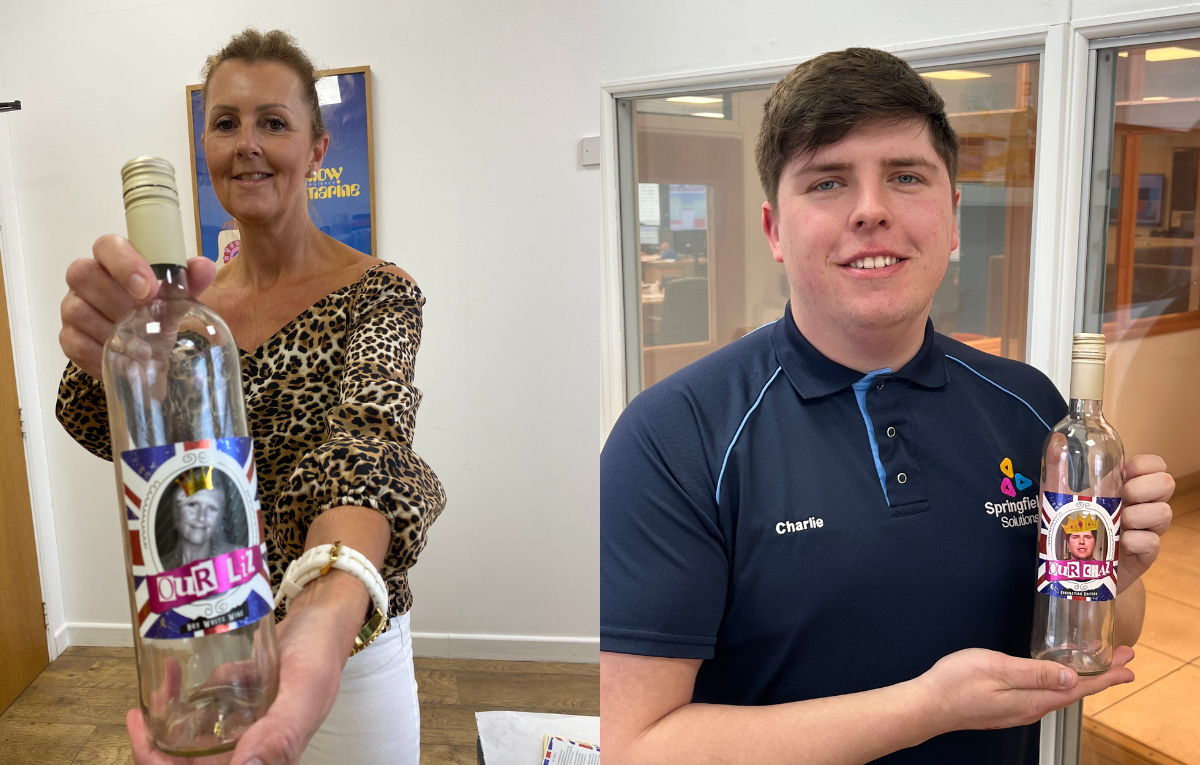 This year, to celebrate the coronation of King Charles III, we have recreated this campaign with Charlie Nix, a member of our Mock>It team!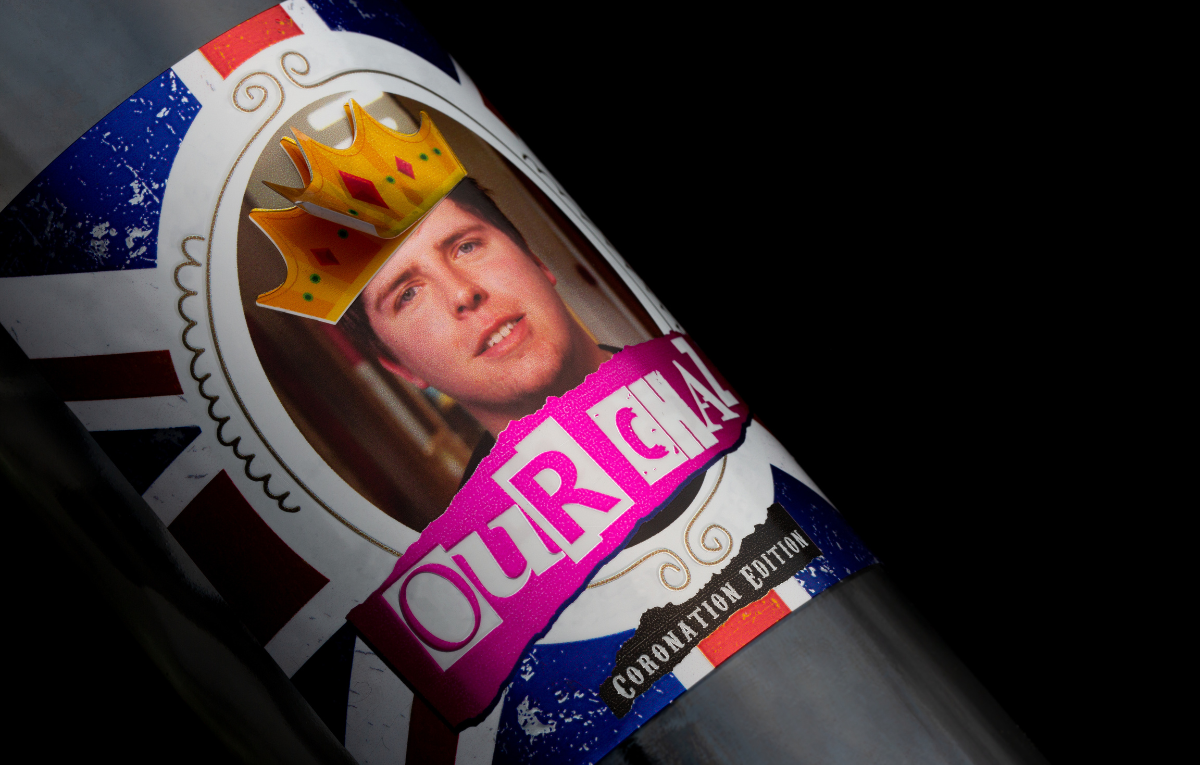 The bespoke label is embellished with ECOLEAF sustainable metallisation and holographic effects on the crown – which is also a peelable sticker! 
Not only that, but using REVEALABEL ®, the whole label is peelable too, revealing a message underneath. In-fact, one of the labels reveals more than one reason to celebrate – as we have hidden a golden ticket for our staff members to find with a prize as a celebration for the Coronation!  
Are you looking to create premium, bespoke labels for your brand? Get in touch!