Insights
Cleaning Product Packaging for E-Commerce
Cleaning Product Packaging, as with all packaging, must evolve in accordance with the sharp rise in e-commerce and online purchasing behaviours. It is no secret that online shopping is growing in popularity as consumers seek convenience. However, the pandemic skyrocketed this transition, as consumers were forced to buy their essential products online. 
With this change in purchasing behaviour, brands are beginning to view packaging in a different light. Your products are now less seen on a shelf, and more-so in the digital space.  
So, how do you optimise your packaging for the online world, and why is it so important? 
Why Must Packaging Be Optimised for E-commerce? 
Brands must consider how to appeal to consumers through a screen, as well as in a physical store.  
With great challenges come great opportunities, as capturing the short attention span of your online audience can be difficult, thanks to the broad range of products available in the click of a button.  
Therefore, brands must draw in consumers in new, innovative ways, including utilising packaging assets in new, digital ways. 
How Does This Affect the Cleaning Industry? 
As the household cleaning market has grown over the past few years, it has also shifted. The industry saw a large growth during the pandemic, with a drastic surge in the purchase of household cleaners. 
Household cleaning products became more important in the consumer's everyday life, with a push for more high-quality and effective products. As consumers made quality products and cleaning a priority to keep themselves and their families safe, the way people consume, and purchase household cleaning products changed. 
Not only in the aspect of consumers buying more online, but the relationship with the products changed. As the pandemic emerged, consumers placed a strong priority on cleaning, leading to an increase of 55% in sales of disinfectants alone. 
This behaviour change will likely continue, as consumer's cleaning habits will be affected for the foreseeable future. 
Melissa Hockstad, CEO of the American Cleaning Institute (ACI), describes 2020 and 2021 as a "once-in-a-century type of market." Although cleaning product sales aren't expected to stay at pandemic heights, it is expected that consumers and organisations will maintain most of their current cleaning intensity as normal practice going forward. 
"It's not a fad where we're expecting some significant drop-off as we look to this year and beyond," Hockstad says. "I think the behaviours that really became part of the norm during the pandemic we'll see continuing as we look ahead." 
This increased visibility of cleaning brands has, therefore, caused cleaning brands to develop into lifestyle brands. 
This emotional engagement, coupled with the rise in ecommerce, gives brands an opportunity to connect to consumers in a new way.  
How to Optimise Your Packaging for the Digital World 
To connect to these consumers, brands must take advantage of this 'lifestyle' switch and use their packaging to educate, entertain and engage.  
High Quality Product Photography & Packshots 
To enhance your cleaning product packaging for the digital space, you must showcase it with high-quality product photography and 3D packshots.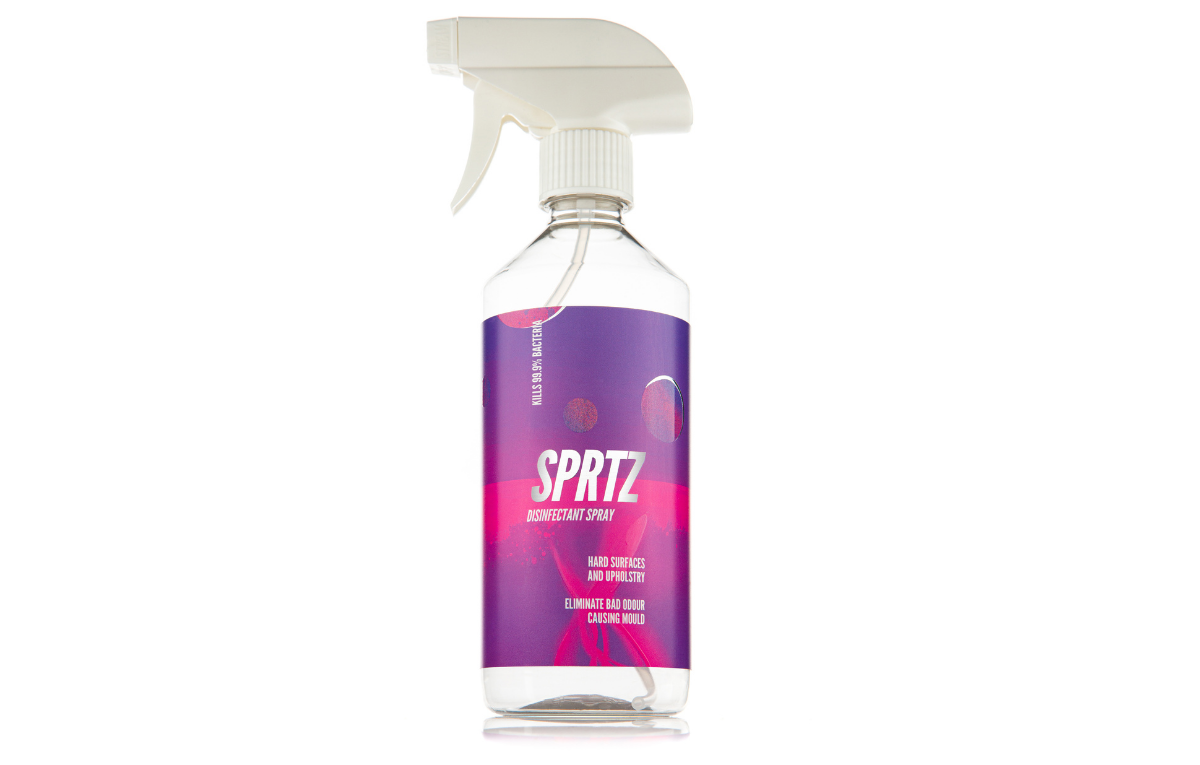 Without high-quality product photography, your catalogue of products will not stand out online. The aim with product photography is to intrigue and impress consumers enough for them to click on your product listing amongst the endless availability of products online. 
It is also important to consider where you photograph your product when taking imagery for ecommerce sites. Product photography should be taken 'in-situ' so that it looks realistic, and consumers can imagine the product in their home.  
Another way to showcase your product is using 3D packshots. This digital form of photography is perfect for showcasing your product professionally at concept stage. Which is ideal for grabbing consumer attention before the launch of a product with a 3D digital version.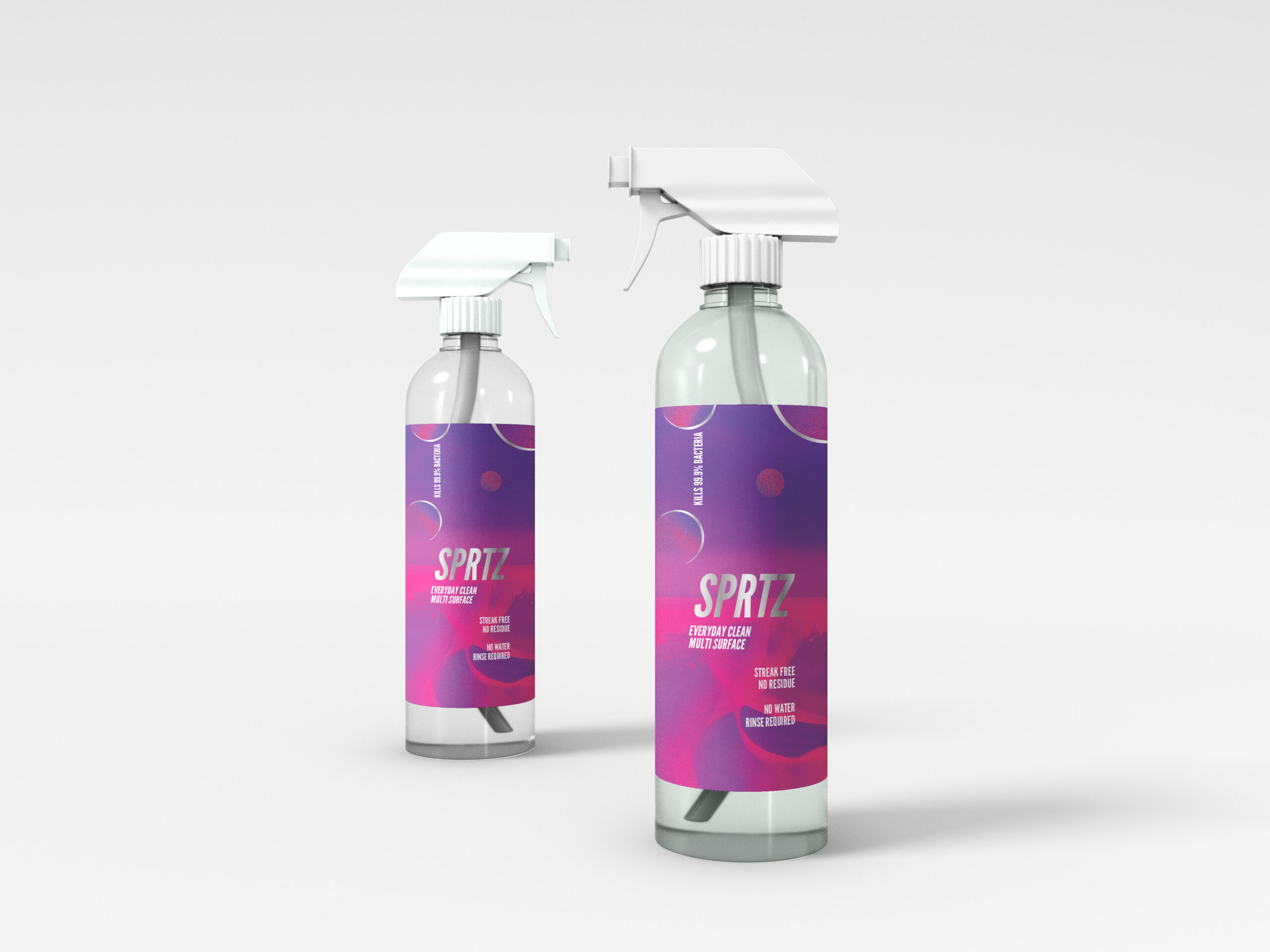 3D packshots help you to test specialist materials and embellishments on your products. Making them a perfect solution to explore the premium product packaging. 
Interactive Packaging 
An innovative way to engage consumers with your product is by utilising interactive packaging.  
For cleaning products, adding interactive elements to your packaging design gives you the opportunity to teach consumers how to use your products with insider tips and tricks. 
This may be displayed using a QR code, which the consumer would scan to view content that educates in the form of a webpage, a video or even augmented reality.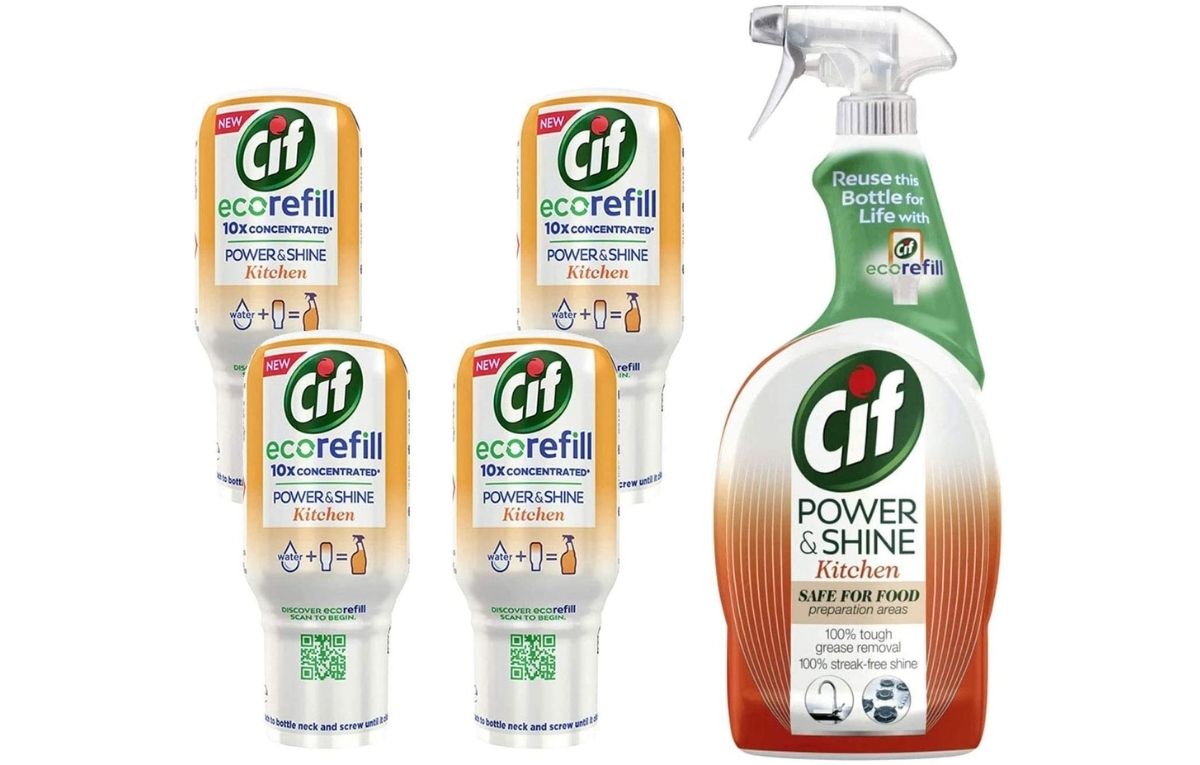 This can be seen in the example above, in which consumers can scan the QR code on their ecorefill's to discover how the product is used and the benefits of their sustainable purchasing choice. 
Brands can take advantage of augmented reality to educate consumers on how to use their products by taking a static image and adding moving elements such as video content, animations or even games. 
Augmented reality can also be used to integrate marketing campaigns into a product's packaging by creating interactive games that offer discounts for repurchase or promote cross-selling by suggesting other products. 
Eco-Friendly Packaging 
Consumers are continuing to increase the demand for eco-friendly products and eco-friendly packaging. Therefore, it is important to optimise your packaging and brand for the future by not only meeting these eco needs, but by also educating your consumers. 
Consider including recyclability information on your packaging to make it easy for your consumer to dispose of your packaging responsibly.  
Your packaging is a great way to showcase your brand's eco-credentials for example by using Vegan and Cruelty Free symbols if this applies to your product. This can also be included on your packshots, as online consumers are still looking to find products that match their sustainable values.   
To find out more about Eco-Friendly Cleaning Packaging, click here!
Unboxing Experience 
Another important factor to consider is your delivery packaging, and the unboxing experience of your consumer. The after-sales experience of an online purchase is particularly important for your brand. As consumers will be impressed by an exciting unboxing experience of their purchase, and likely to share this online or with their peers.  
Something that is also important to consider is the materials and packaging components used for delivering your online orders. As some products may not travel well in the postage service. Therefore, you may need to change how these products are sent to the consumer. 
To conclude, it is extremely important to optimise your packaging for e-commerce platforms as the household cleaning market continues to grow online. 
To find out more about our digital packaging capabilities, visit our 'What We Do' page and explore our innovative digital packaging services!