Insights
Does Your E-Liquid Packaging Meet Legal Requirements?
E-Liquid packaging requires frequent changes to meet the proper legislation guidelines for trading. However, a recent study in Europe found that 86% of vaping products in fact, did not comply with the right packaging and labelling regulations.
In the study, researchers took 49 products and found that in 42 of these, the labels were difficult to read, or the mandatory safety instructions were missing. Issues also arose with deficiencies in the hazard warnings on the product labels.
What are the regulations for e-liquid packaging?
In the UK, the Tobacco and Related Products Regulations (TRPR) provides rules to ensure the safety and quality of all e-cigarettes and e-liquid products. This includes:
Ingredients – All ingredients which make up 0.1% or more of the final formulation of the e-liquid must be listed. This must also include the nicotine content.
Health warnings – E-liquid labels must carry the following warning 'This product contains nicotine which is a highly addictive substance'. There is also legislation surrounding the placement of this message, which must be adhered to.
Dose – E-liquid labels must show the product's nicotine content per dose.
Information on safe usage – This includes a recommendation to keep the product out of the reach of children, along with instructions for usage and storage. This should include instructions on refilling products where applicable and batch numbers must also be included.
Warnings – If any warnings for specific risk groups apply, these should also be noted within the labelling, alongside possible adverse effects, addictiveness, and toxicity.
Contact details – Contact details for the producer of the product must be present on the label. If the producer is outside the EU, then an EU contact must be provided.
These requirements must be applied to the bottle via a label, an extended-content label, or other means. As long as the customer receives the information before purchasing the product.
Digital E-Liquid Packaging Solution
Legislation is often prone to change. Therefore, it is important to always stay up to date with labelling requirements for e-liquid and vaping products. Because of this, labels may have to be revised in a timely manner to ensure that your products comply with regulations.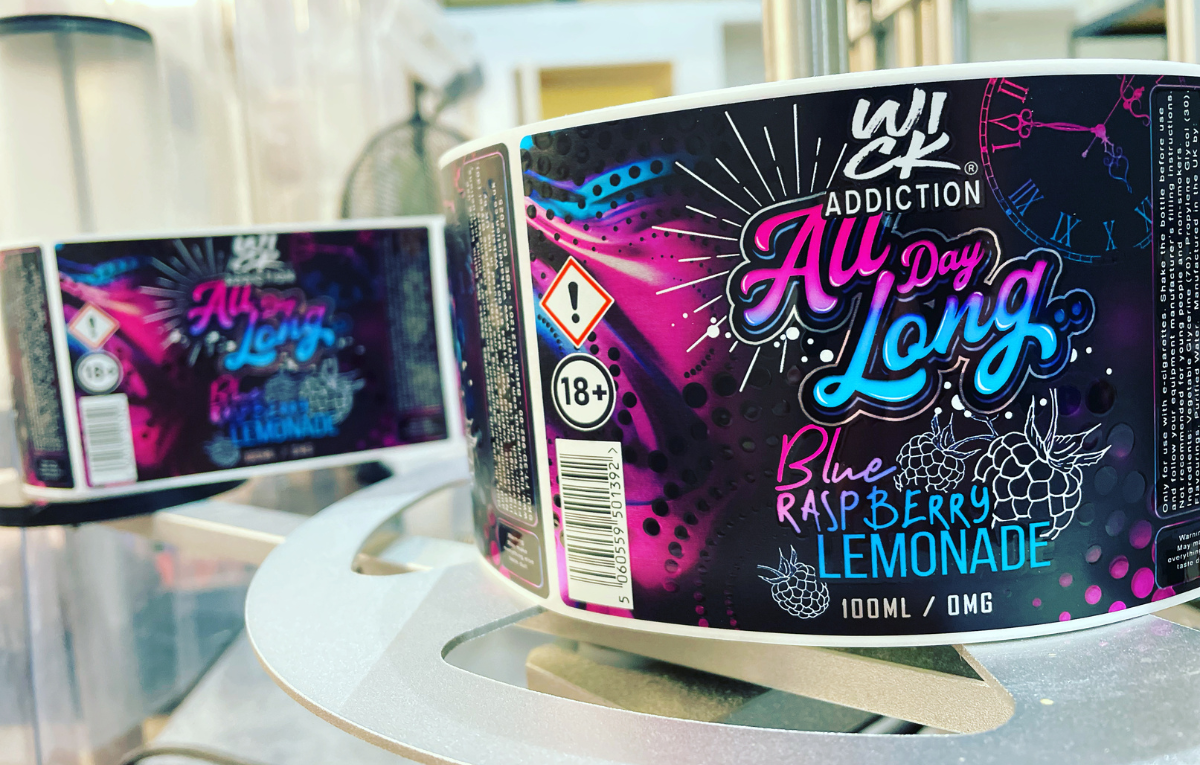 Digital printing offers a versatile option for producers of e-liquid products. The benefits of digital label printing include;
Maximum 5-day lead time
No tooling costs
No MOQs
No minimum order quantities mean that you no longer need to order more labels than required. Both short and long runs are possible with digital printing, allowing you to adapt orders accordingly.
Having zero MOQ's works in tandem with the ever-changing legislation for e-liquid products, as labels may require amends quickly and often. In addition, by only ordering what you require, you will have less stock write off and reduce your need for excess storage space.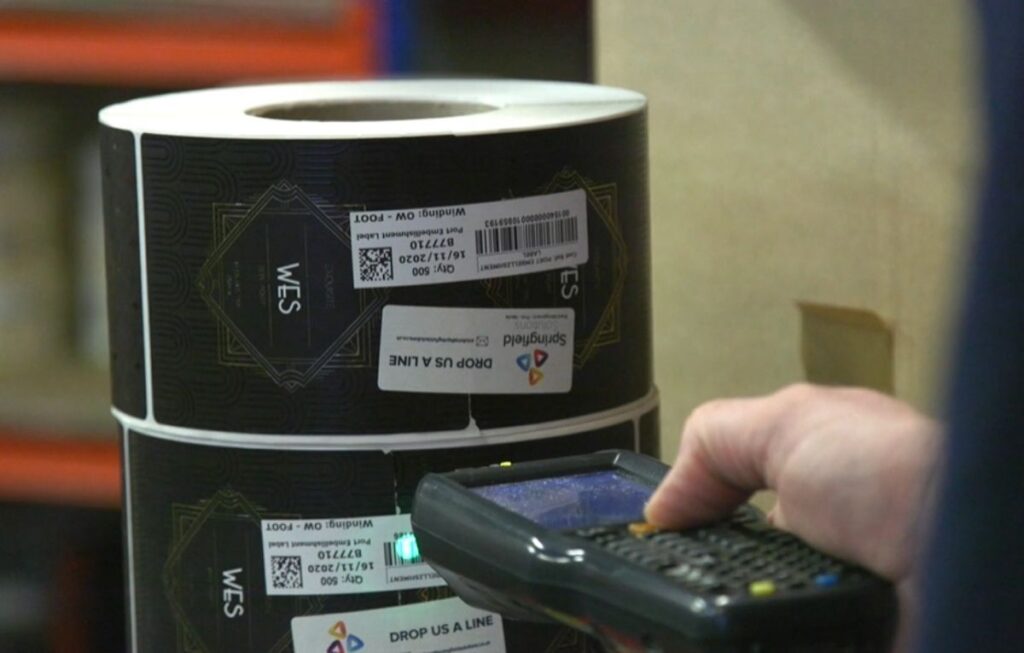 Our fast lead times also provide significant benefits for your packaging. As any changes in labelling can be rectified in a quick and timely manner. This maximum 5-day lead time ensures that your product packaging is always adhering to the important e-liquid labelling regulations, on time.
To find out more about how our 100% digital print facility can provide you with a versatile E-Liquid packaging solution, get in touch!
Want to see our digital label samples? Click the button below to claim your FREE label sample pack!
Would you like to claim your FREE label sample pack?