Insights
4 Key Elements of Product Packaging Design
Product packaging design is key. Without it, how would you market your product?
Packaging is the initial point of contact with your product and business for your audience. Therefore, it is important that you grab consumer attention and tell your brand story perfectly from the get-go.
The main elements of creating product packaging design are:
Typography
Colour
Visuals
Format
Product packaging design is incredibly important. Now we know the key elements that you need to create packaging design, lets get into 4 key pointers that you must consider to create successful product packaging design that increases the sales of your product.
Communicate the benefits of your product
What is packaging if it doesn't sell your product to the consumer? Make them feel like without your product, they would be missing out.
Using product packaging design, you should communicate:
What your product is
What your product does
The benefits to the user
Any unique selling points (USP)
By communicating what your product is and does through design, your consumers will instantly know what to expect when purchasing your product.
By communicating your product's USPs within the design, you are informing the consumer why they should purchase your item – and convincing them to do so.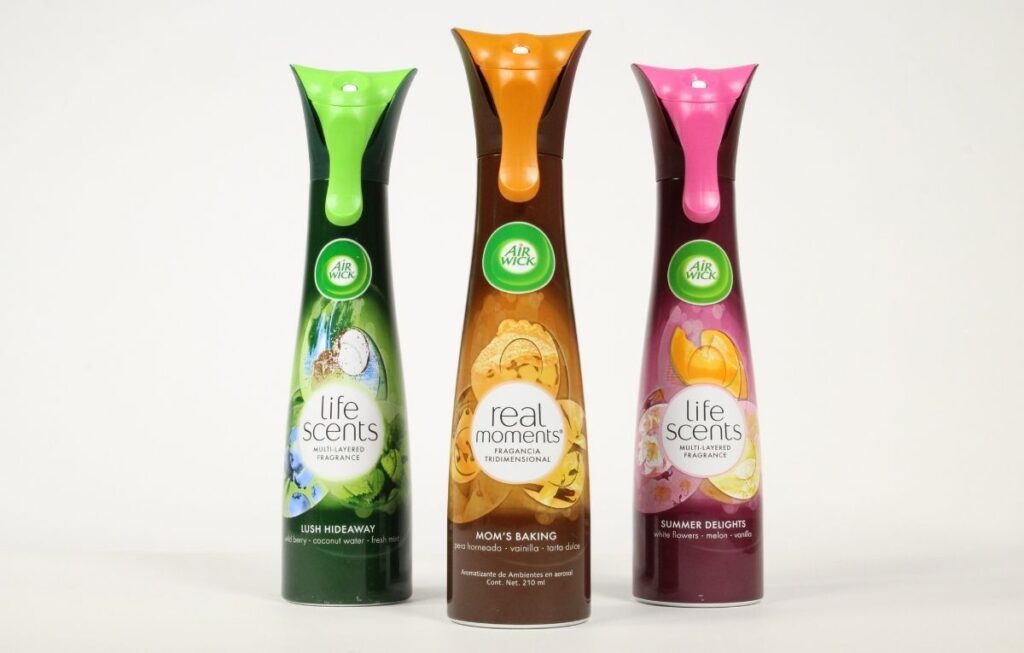 Your packaging design can evoke emotion from the consumer, even before they have made a purchase. For example, the use of specific colours, imagery and copy can indicate a positive feeling from a product.
The Airwick Life Scents shown above use imagery and copy to describe the scents and paint a vivid picture of the product's smell. For example, the scent 'Mom's Baking', instigates nostalgia by creating a personal connection with the product.
This form of communication is crucial, as it persuades your customer that your product will fulfil their needs.
Clear brand values
Without consistency across your product packaging design, your product line will look mismatched and confuse your audience.
Focus on making sure that your branding remains consistent everywhere it appears, including packaging design, copy and overall style across all products.
To do this, it is important to set out your brand values early on. By doing so, your packaging design and marketing campaigns will clearly communicate the same message to your consumer.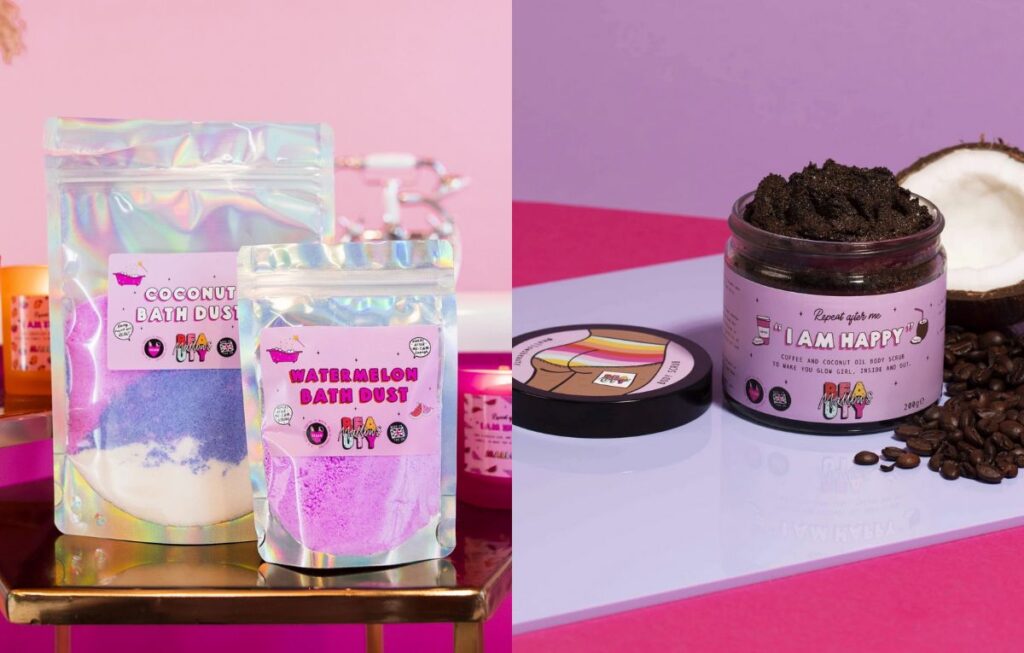 A great example of this is Mallows Beauty packaging, pictured above. The brand has a strong message of self-care throughout their products and imagery.
Creating a strong brand identity will reflect personality through design and allow your audience to relate to your brand. Consumers will be drawn in to make a purchase as they engage with the authentic personality of a brand.
Colour consistency
Consistency in design is also important when it comes to colour. Colour management ensures that the colour of your packaging design will turn out exactly how you want when printed.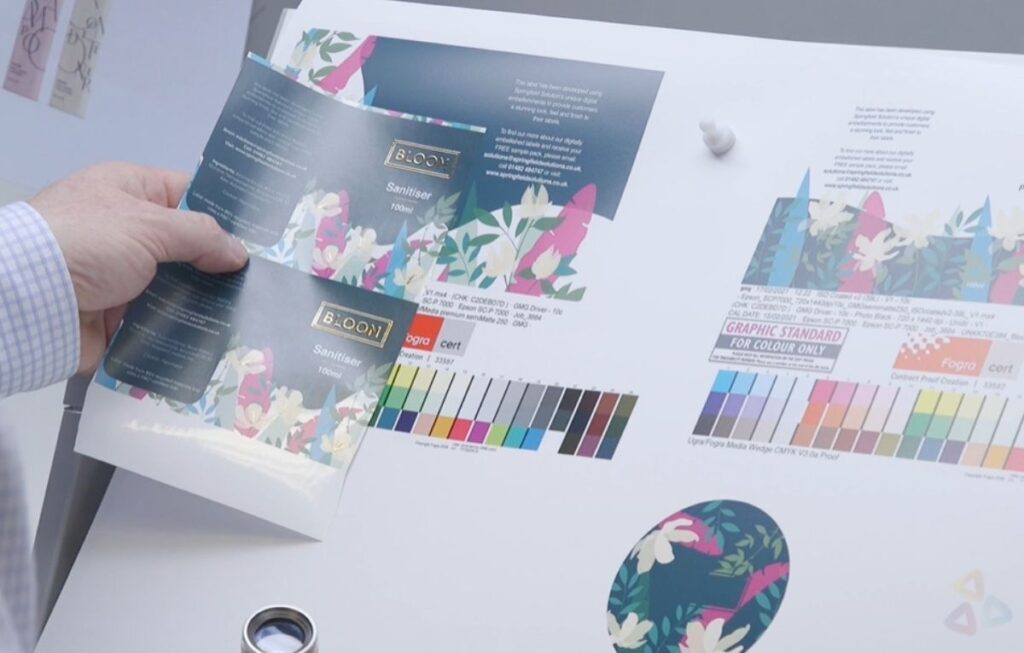 Not only this, but colour management also ensures that the colours used in your design remain consistent across all products.
The consistent reproduction of colour across different substrates and print processes allows your brand to appear perfect, everywhere it appears.
Excite and engage the consumer!
You must excite and engage your customer with your product packaging. Grab their attention instantly off the shelf in store or online.
Exciting Design
Firstly, your packaging design must impress.
This may be through eye-catching design elements, enticing copy, or even a decorative label.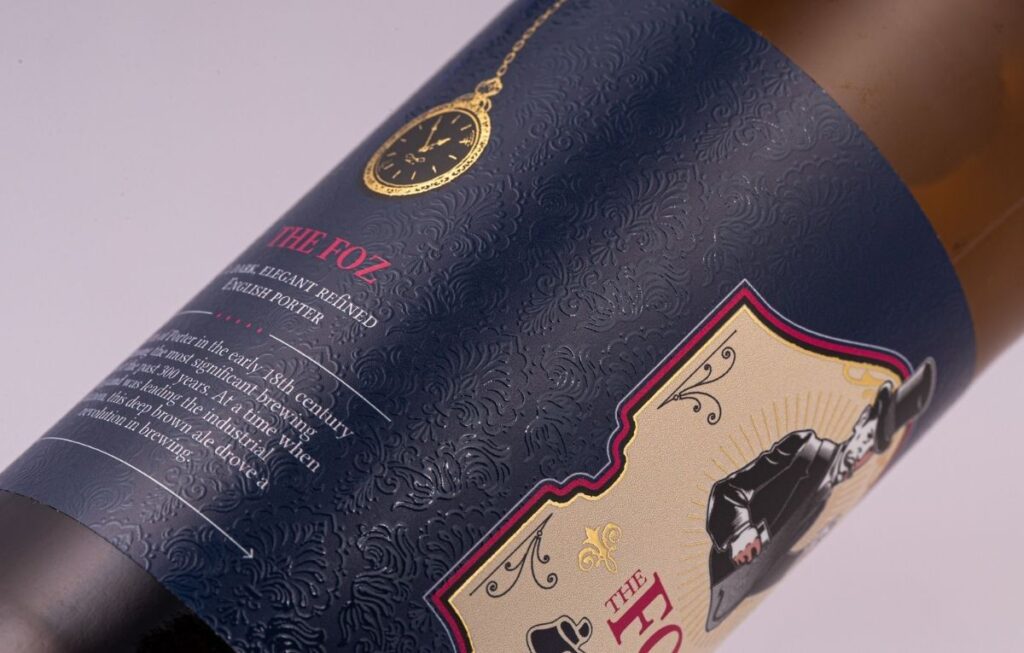 Embellishments
In addition, a decorative label can engage your audience using label embellishments to add texture and a premium feel to your product.
A wide variety of digital embellishment options are now available including gold foil, embossed elements of design, or spot varnishing.
By adding luxury to your packaging, you are also communicating the quality of your product, therefore making customers want to buy your product.
Smart Packaging
Another engagement tactic you can use is interactive packaging.
This involves creating interactive elements that are embedded within the design, such as QR codes or Augmented Reality.
This unique level of engagement allows the consumer to interact with your product packaging, creating a memorable, exciting experience. Interactive packaging can be used to educate your audience about your product & brand, or even create an interactive game for them to play with an incentive, such as a discount voucher.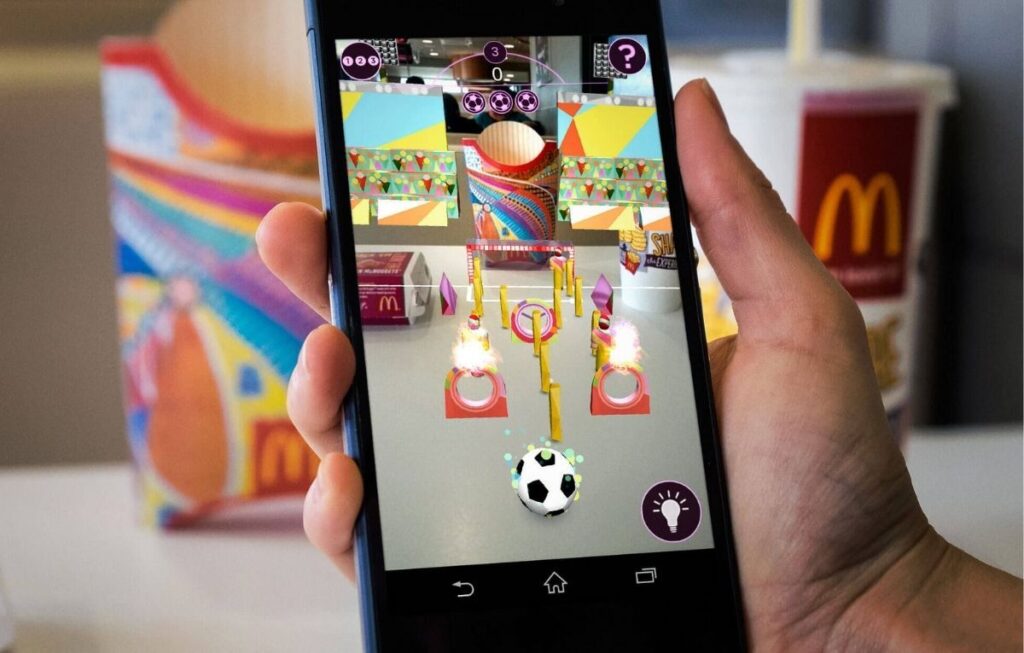 The above example shows how McDonald's used Augmented Reality to create an interactive game using their packaging. The user scanned their McDonalds fries packaging and was transported into a game of virtual football on their table to celebrate the World Cup.
Evaluate & test your product packaging design
So, you have taken into consideration the above points, your product is well communicated, consistent and engaging. What now?
When you have created your product packaging design, it is important to evaluate your results to see if you have achieved what you set out to achieve. By asking yourself the below questions, you will ensure that you are targeting your audience correctly.
Does your packaging design make clear what your product is?
Does it outline the benefits / USPs of your product?
Is your packaging design consistent with your brand identity?
Does your product packaging design look exciting?
Will your packaging engage your consumer?
How will your product look on a shelf?
The final question is an important element to consider when creating a new product. When you are in the new product development stage, you should test and trial your packaging using mock-ups.
Our Mock>It packaging mock-up service enables you to test your packaging ideas before going to production.
This is an important step because without testing your product packaging design, you run the risk of wasting money and materials on packaging that you are not happy with or may not excite your target audience.
Therefore, packaging mock-ups save you time and money, ensuring a successful product launch.
Find out more about the importance of packaging mock-ups in design here.
In conclusion, to create a winning piece of product packaging design you must first clearly communicate what your product is and how the product will benefit your audience.
While creating your product packaging design, you must maintain consistency throughout your copy and design by creating a strong brand identity.
You must also engage and excite your consumer with your product packaging, by creating unique experiences offering great value to your consumer.
Finally, you must trial your packaging to ensure you appeal to your target audience and you are happy with your final product!